Currently working on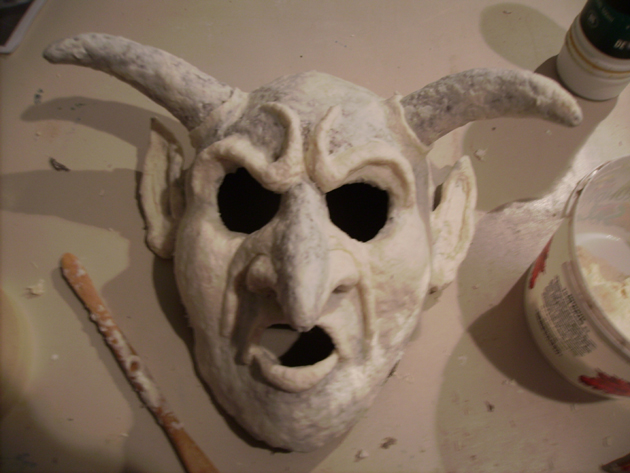 Charon–mask commssioned by Legio Secvnda Avgvsta UK. This British re-enactment group portrays the lives of Roman civilians and soldiers in the 1st and 2nd century AD.
Charon is an underworld figure who gives the final blow to the loser of the gladiatorial combat.
For wearability and comfort made of paper–mache.